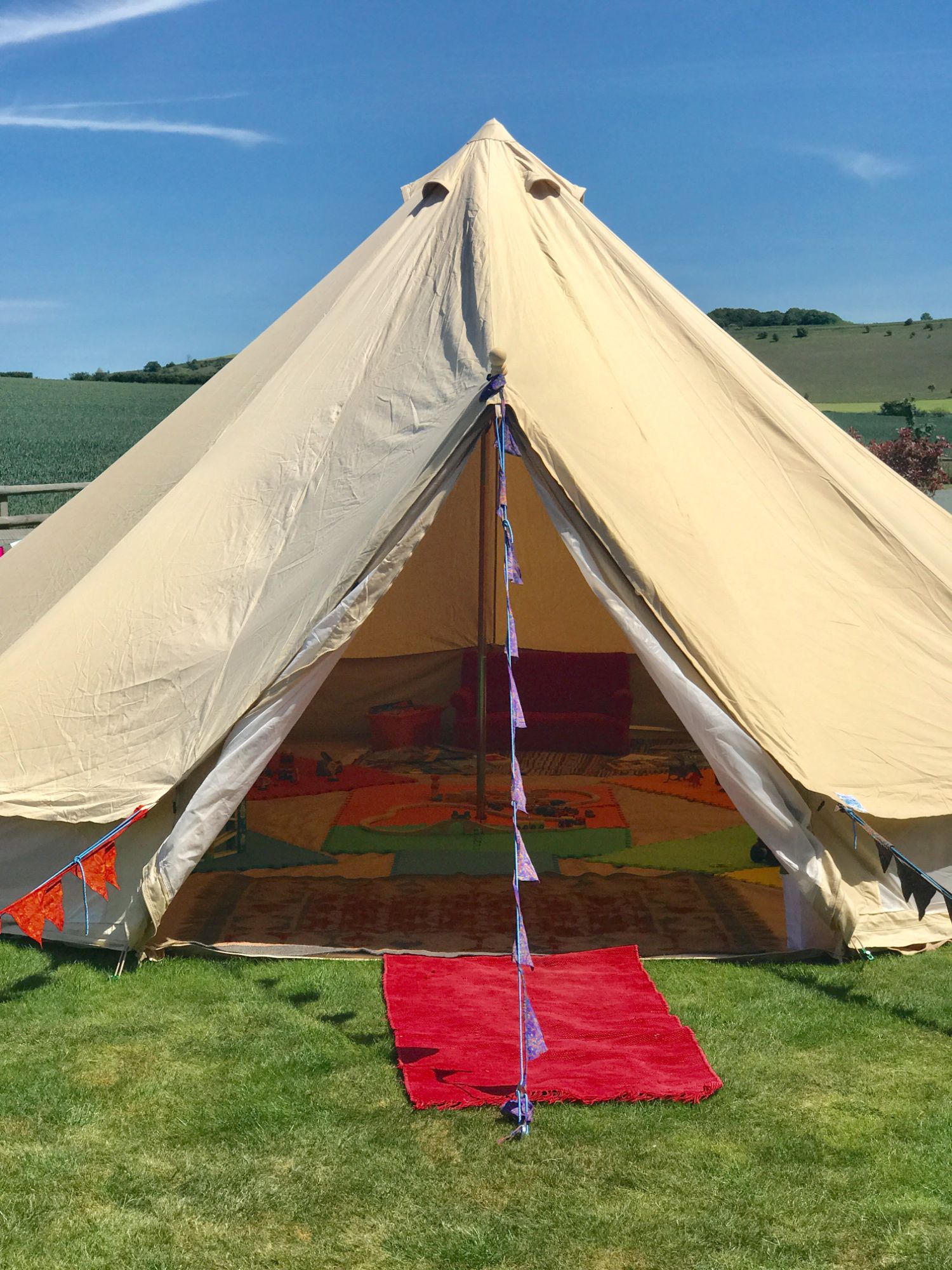 The PVC heavy-duty luxury canvas 6 metre Bell Tent can be rented as a cosy creche space. KidzPlay will fill it with an amazing array of age appropriate toys and activities, suitable for all ages of children. Supervised by fully qualified, first-aid trained, OFSTED certified, childcare professionals.
Got the childcare covered? KidzPlay also offers the tent simply with toys.
Or if you just want the tent itself, no problem! It makes a relaxing additional 'room', filled with bohemian rugs and bunting.
The Bell Tent has room for 14 children with toys allowing ample room to play, it also sleeps 8/9 adults.

Safety is paramount at KidzPlay and our Bell Tent reflects this. We use thick, reflective turquoise guy ropes and extra strong rock pegs. The tent is made from PVC heavy-duty canvas and is a natural colour.
If you have any questions, please complete our booking form or call Melissa Chalmers